By Tang Guhan
"I think women run the world. I think women bring different perspective and humanism to decision making," said Angela Chao, a deputy chairman of the Foremost Group, an international shipping and transportation company, in an exclusive interview with China Fortune Media on Wednesday.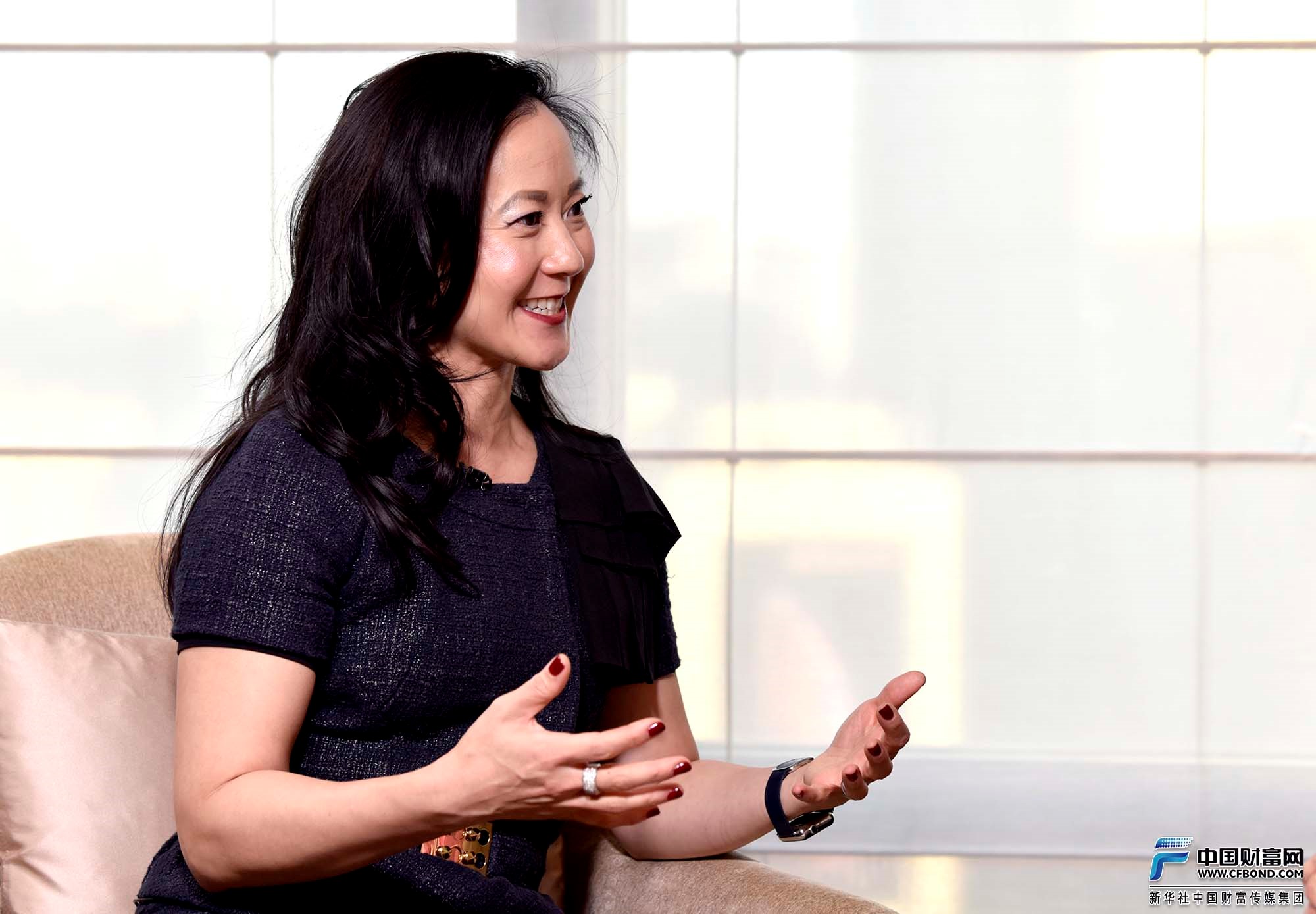 Angela Chao, a deputy chairman of the Foremost Group, spoke in an exclusive interview with China Fortune Media on Wednesday. (Xinhua/Li Lin)
A biography named Calm Amidst the Storm was rolled out in Beijing on Wednesday, telling the story of Ruth Mulan Chu Chao, the wife of the chairman of the Foremost Group, James S.C. Chao and the mother of the present U.S. Secretary of Transportation, Elaine Chao.
The Heroine and her husband raised six daughters, and four of them have graduated from Harvard University. Their youngest daughter, Angela Chao, is handling the daily operations of the Foremost Group currently.
Angela Chao shared with China Fortune Media about her story with her mother in an exclusive interview.
"My mother had an incredible influence on my life; she was a woman with great strength, courage and resilience. She was always teaching us to expose ourselves to new things and always try to find things that we can learn to enhance our characters, and find our interests so that we could be productive members of our society."
Regarding children's education, her mother taught them the importance of reading books and interpersonal relationships. She taught them those values not just in words. "What my parents said is what they did. Their actions spoke louder than their words," Angela said.
"My parents made us realize every action comes with a consequence. When we were young, for example, when I wanted to go to a sleep-away camp and my parents would ask me 'Is that a good thing to do, and what kind of achievement will you get from that kind of experience?'"
Angela finished her four-year undergraduate study within three years at Harvard University and attained an MBA degree in Harvard Business School afterwards.
"Shipping is very cyclical. My parents have navigated the company through ups and downs," Angela emphasized the significance of interpersonal relationships. "My parents cultivated and inspired trust among people. When you meet my father, you know you are meeting with somebody who is trustworthy and sincere. These interpersonal characteristics are the backbone that companies should be built on. It is also our company's culture, which includes honor, reliability, and integrity."
When a journalist asked about Angela' s opinion on wealth, she said when her family talks about wealth, they talk about it in terms of richness of their relationships, the wealth of how many friendships they have established. "It is the love of our family and friends that make us rich and wealthy," she said.
Ruth Mulan Chu Chao and James S.C. Chao started an education foundation to support children in China. In the past twenty years, more than 5,000 students have benefited from this scholarship to pursue and achieve their dreams.
"Material wealth is simply a means; it is never the end. Wealth is for giving back, Angela said, "My parents are always thinking about how to help others. And any material wealth that my parents had is not for our enjoyment, but is for giving back to society and to give people opportunities."
责任编辑:Yin Lei