错币又叫残次币,是指在印钞造币环节出现错误,纸币一般会有福耳、多边、折白、漏印、防伪金线(金线遗漏、开窗遗漏、金线包浆多出)水印或图案严重偏移、套色移位、加长币、印刷时被其他纸张覆盖等等,硬币一般会有背逆、弱打、透打、胚饼的情况,值得注意的是,错币并不是假币,错币也可以在市场流通使用。
Wrong coins are also called defective sub-coins, which refer to mistakes in the process of printing and coinage. Paper money usually has foer, multilateral, folding, missing printing, forgery-proof gold thread (gold thread missing, window opening missing, gold thread pulping more) watermarks or patterns seriously offset, set color shift, lengthened coins, and other paper covering during printing. Coins generally have the situation of backlash, weak beating, through typing, and embryo cake, and so on. It should be noted that the wrong coin is not a counterfeit coin. The wrong coin can also be used in the market.
永煊文化美国精品拍卖推荐:2005年错版RMB,2015年错版RMB。错版位置十分明显,难得罕见的大错版位置!
Yongxuan Culture American Boutique Auction recommendation: wrong edition RMB in 2005 and wrong edition RMB in 2015. The wrong edition position is very obvious, rare big wrong edition position!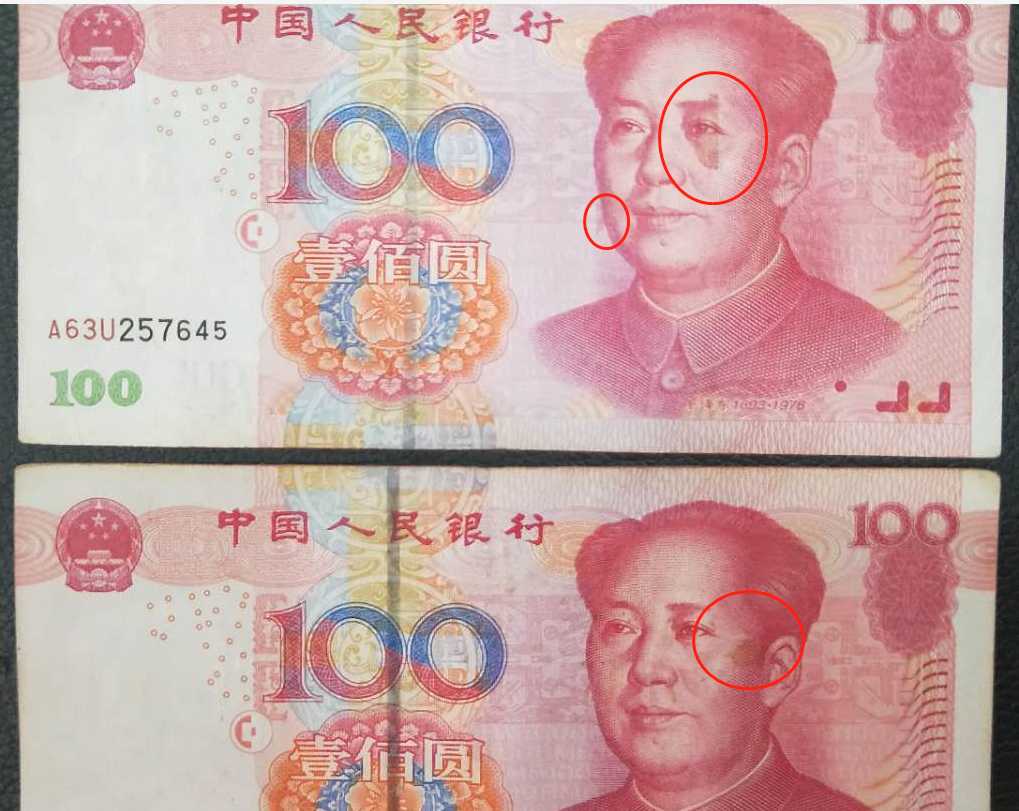 最近几年经常看到"错版币"价值非常高,到底错版人民币值多少钱呢?"错版币"一度成为收藏界追捧的宠儿,媒体上炒得沸沸扬扬,动辄上百万千万的天价。据了解,香饽饽的"错版币"收藏价值极高,但是"错版币"存世量极为稀少,一般古玩市场上的多为伪造品。
In recent years, we often see that the value of the wrong version of RMB is very high. How much is the value of the wrong version of RMB? "Misprinted coins" once became the favorite of the collectors, and the media stirred up a great deal, with tens of millions of high prices. It is understood that the collection value of fragrant baboon's "wrong version coins" is very high, but the stock of "wrong version coins" is extremely rare, and most of them are forgeries in the general antique market.
虽然说印人民币十分谨慎,但还是不能保证100%不出错,所以导致有错版币就很稀奇导致收藏价值高。
Although the printing of RMB is very cautious, it can not guarantee that 100% of the coins are correct, so it is very rare that there are wrong versions of the coins, which leads to high collection value.
人民币在印刷过程中,和其他印刷品一样,会因为纸张的叠放不整齐而出现错版,这本身并不稀罕。然而,作为国家金融流通领域的工具,钱币出厂要经过7道关卡严格检查,出了错误的纸币全部封存,后由安全、公安以及造币厂相关负责人等同时到场,统一销毁,整个过程都得留下录像资料。这张错版钱币为何能逃过七道关口检验而流入市场,确实罕见。
It is not uncommon for RMB, like other printed materials, to misprint because of the irregular stacking of paper. Nevertheless, as a tool in the field of national financial circulation, money manufactured has to go through seven checkpoints and be strictly checked. All the wrong banknotes are sealed up. After that, safety, public security and the relevant persons in charge of the mint are present and destroyed. Video data are left in the whole process. It's really rare why this wrong version of coin can escape the seven checkpoints and enter the market.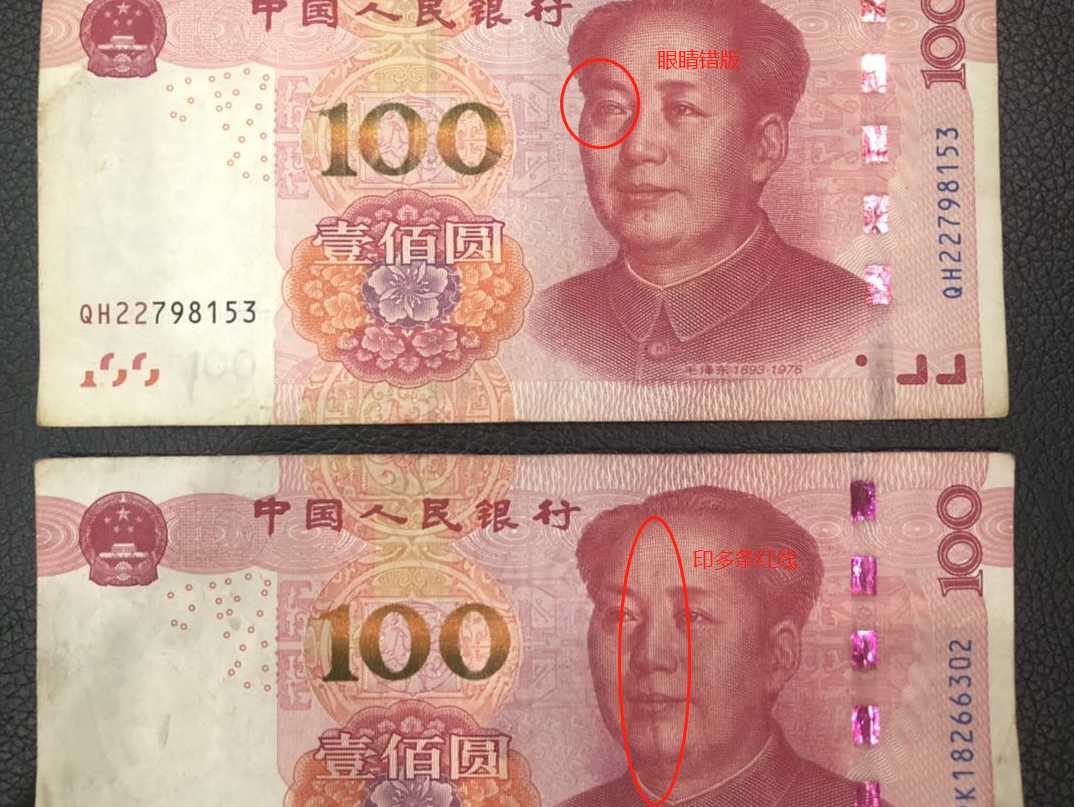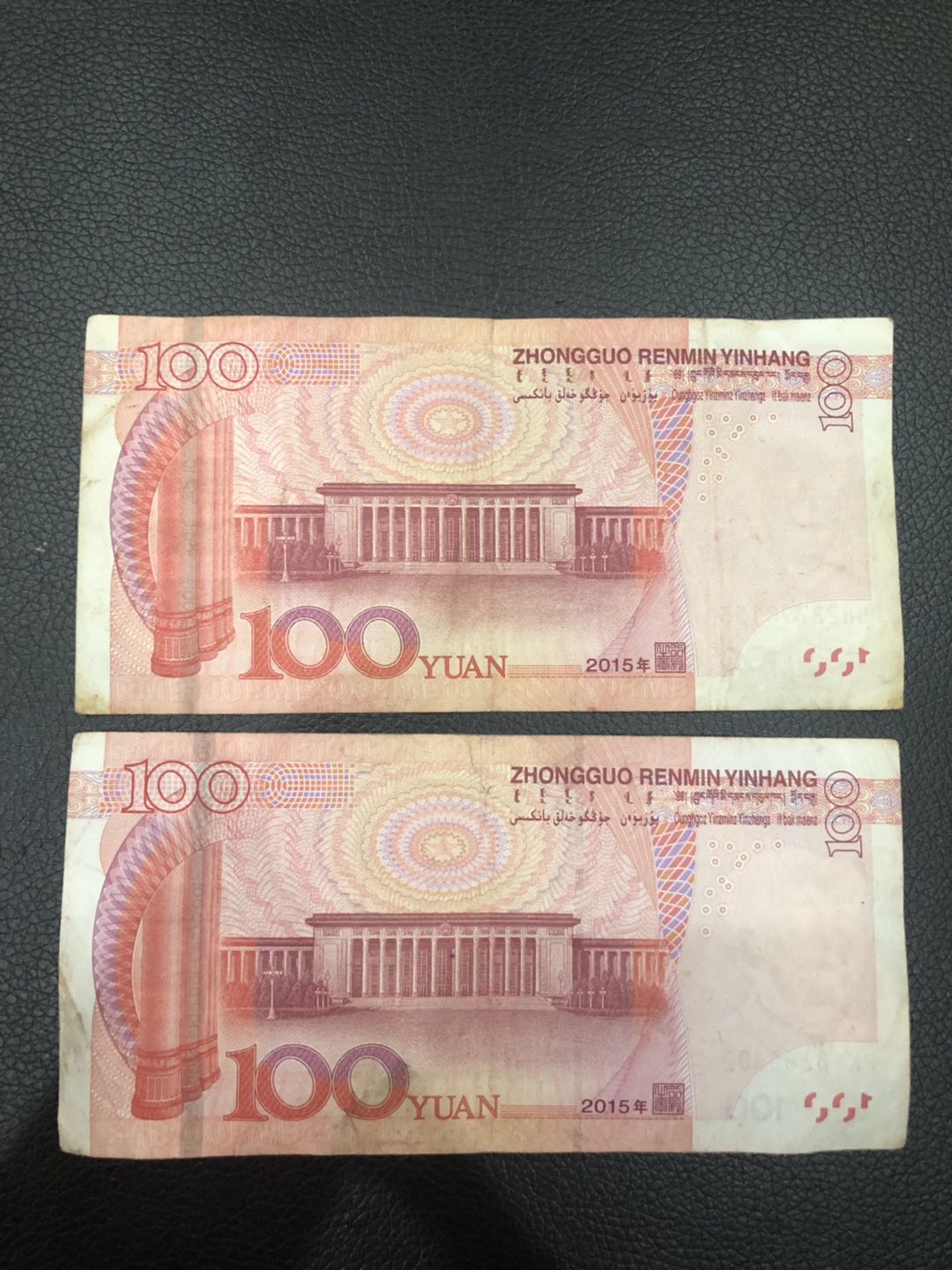 错版人民币收藏价值高
The wrong edition of Renminbi has a high collection value
钱币收藏市场一直是物依稀为贵,越是稀少的价格也就是越高的,这就是常说的藏缺,往往错版币因发行量少,回收销毁量大,流通时间短所以价值高也就理所当然了。"错版人民币"不可能每一张都一模一样,所以难有可比性,其市场价值和升值空间就非常的高,并且非常难得,所以此张错版币可谓凤毛麟角。
The coin collection market has always been scarce and expensive. The scarcer the coin, the higher the price. This is often called hiding shortage. Often the wrong version of coin has a high value because of its small circulation, large amount of recycling and destruction, and short circulation time. The "wrong version of RMB" can not be the same for every one, so it is difficult to compare. Its market value and appreciation space are very high, and very rare. Therefore, this wrong version of RMB is rare.
目前藏品持有人欲将此珍品结缘于有缘之士,参加2019年美国全球巡回拍卖会,有兴趣可搜索登陆深圳永煊文化发展有限公司官网,预约贵宾名额,一览珍品风采!
At present, the holders of collections want to associate this treasure with those who have good luck to participate in the global auction in the United States in 2019. They are interested in searching and landing on the official website of Shenzhen Yongxuan Cultural Development Co., Ltd. to make an appointment for VIPs and get a glimpse of the treasures
责任编辑:徐可芒