By Xie Fang
There is no evidence indicating that China's economy is weakening, said Nicholas Lardy, a senior fellow at the Peterson Institute for International Economics, a Washington-based prestigious think tank, during an exclusive interview with the China Fortune Media on Monday.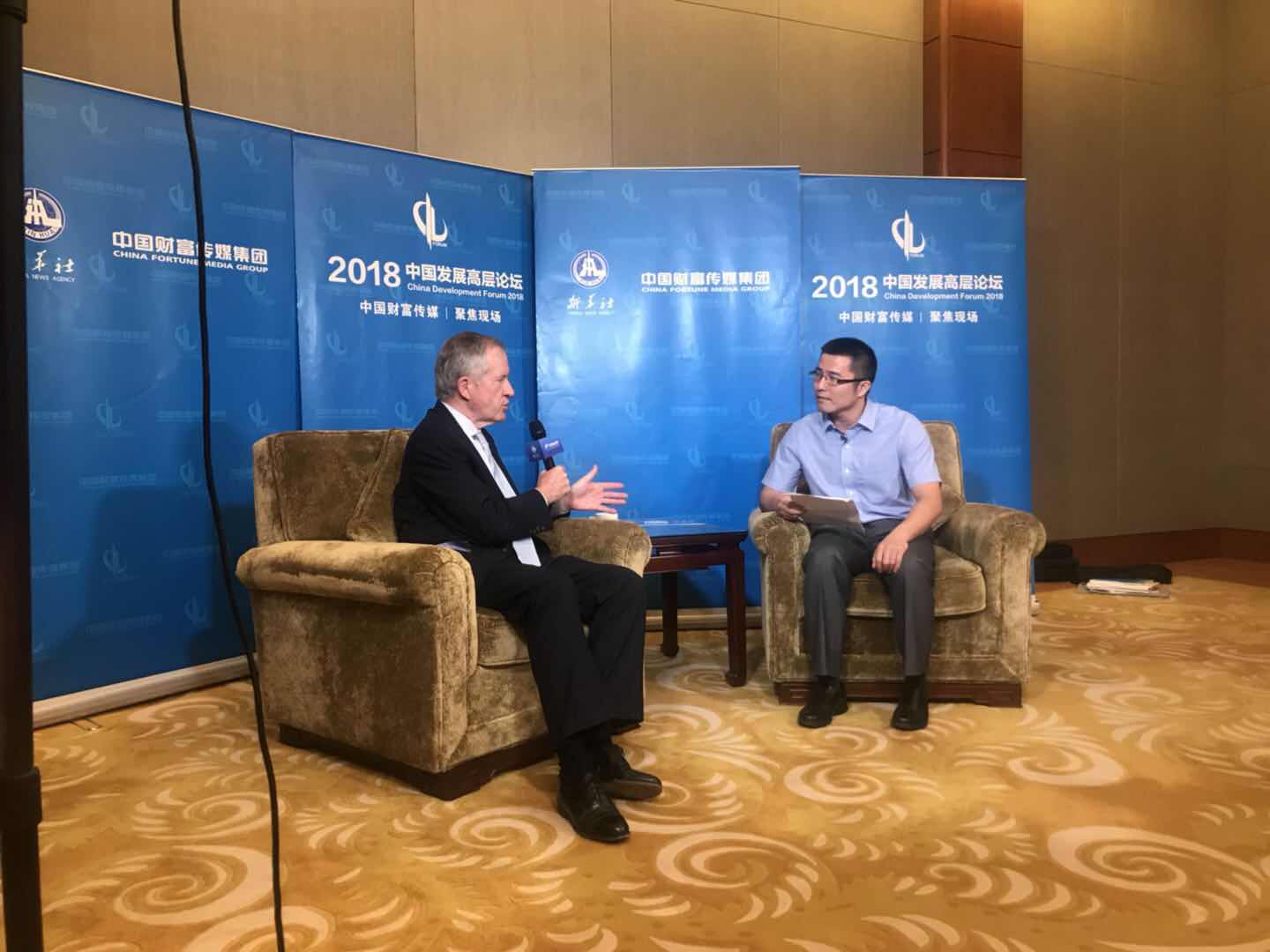 Nicholas Lardy, senior fellow at the Peterson Institute for International Economics, spoke with the China Fortune Media in an exclusive interview on Monday.
As a renowned U.S. expert on the Chinese economy, Lardy said some of the indicators which are usually used to measure how well an economy is performing fail to accurately reveal the true situation of the Chinese economy.

Lardy took the growth of China's fixed asset investments (FAI) as an example, arguing that the continued decline in the FAI growth since the beginning of this year was partly due to the revisions by China's statistical authority to the existing calculation method.
"The role of FAI in the capital formation in China's economy has always been overstated," said Lardy. "As the Chinese government try to reduce such overstatement, the FAI figure starts to look extremely weak."
In his opinion, such a sluggish FAI growth is at odds with the fact that investment still accounted for up to 30 percent of China's GDP growth for the first half of this year. "Therefore, the FAI is no longer an appropriate indicator for China's economic performance," said Lardy. "I think the authority is trying to improve its calculation method."
In addition to FAI, Lardy said retail sales had also become less capable as an economic indicator, citing the fact that the figure does not include the consumption expenditure on services. "More and more Chinese people are spending an increasingly higher proportion of their incomes on things like health care, education, travel and entertainment," said Lardy. "However, the expenditures on these services are not counted in retail sale figures."
"Therefore, retail sales significantly understate the growth of China's consumption expenditure," he concluded.
The third indicator at which Lardy took a closer look is China' performance in trade, especially import. Data released recently by China's customs authority shows that China's import grew by up to 20 percent year over year in dollar term in August. According to Lardy, such a robust import growth also demonstrates the strength of the Chinese economy.
"China's import is not going to grow at such a high double-digit rate if the Chinese economy is slowing down," he argued. "Such a robust growth in import suggests that the underlying demand in the Chinese economy remains quite strong so far."
Lardy said there was still room for China to raise the expansion rate of its economy. But, he underscored that one of the keys to a faster economic growth was to improve the productivity of Chinese companies, especially state-owned enterprises (SOEs).
"I think that China's underlying growth rate is probably at 8 percent or higher," said Lardy. "To get there, China will have to raise the productivity of its state-owned enterprises significantly."
责任编辑:Dai Qi